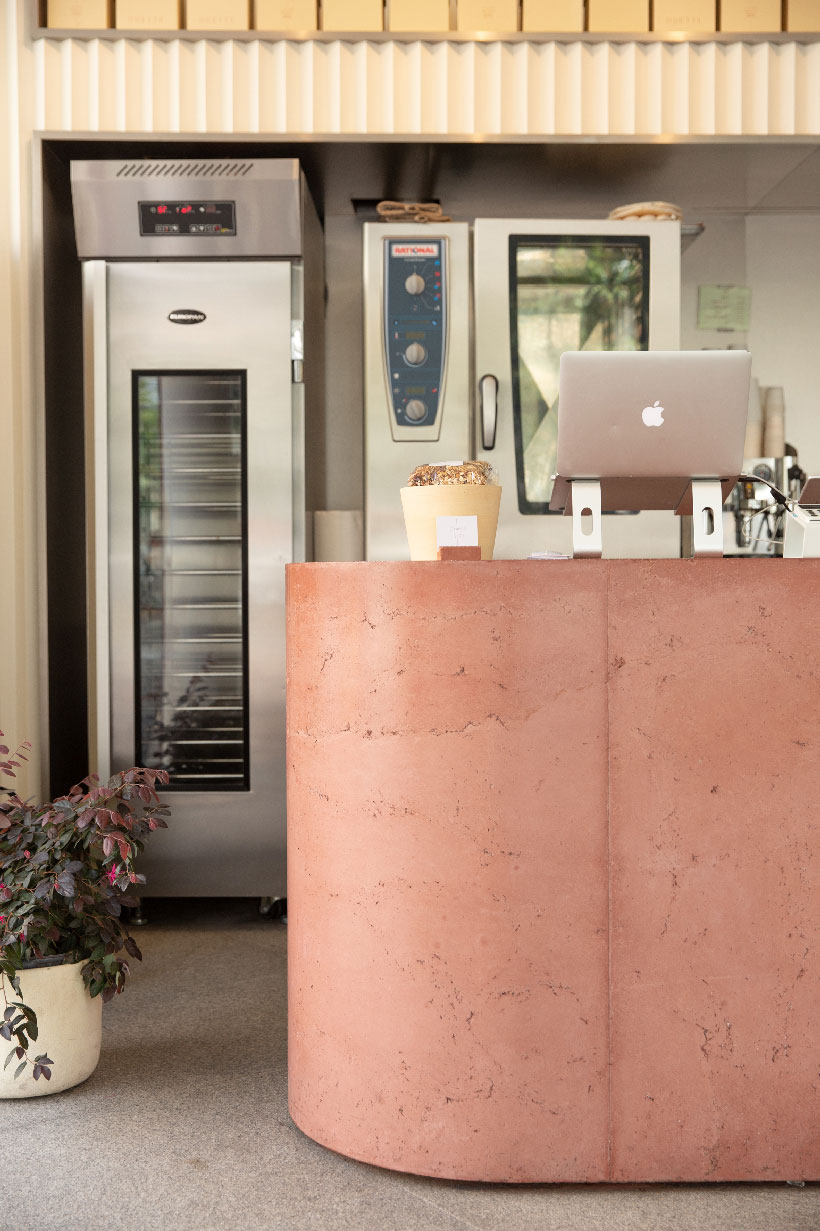 Bar center piece
Odette Cuisine
Odette Cuisine began in 2016 in the kitchen of her house as a "catering" project. Over time, her growth and learning about the culinary world, allowed her to start creating desserts to various restaurants and that's where she begins to develop her passion and specialization in pastries and sweet bakery.
Naso Mx was founded in 2018, by the architect José Ignacio Vargas who sees architecture as the relationship between multiple scales, which includes the object, the individual, the space and the urban form. It combines multidisciplinary tools as a key factor in the development of his projects.
Central bar for Odette Cuisine, designed by Naso Mx. Manufactured in several Rokam sections to create the identity of the brand.
Visit Odette Cuisine's website here
Visit Naso Mx website here
Bakery
,
Bar
,
Identity